Med-Tex Services will be exhibiting at the 2015 Mid-Atlantic Construction Safety Council's 2015 Annual – Vendor Showcase. The event will be held on Friday march 13th, 2015 at 11:30 AM until 1:30 PM at tThe Cynwyd Club – 332 Trevor Lane – Bala Cynwyd, PA. Attendees will have the opportunity to speak with various safety product and services vendors as well as view the latest in safety technology. Portable gas detection, fall protection, confined space rescue services, training and more.
ABOUT THE MID-ATLANTIC CONSTRUCTION SAFETY COUNCIL
The Mid Atlantic Construction Safety Council is a group of like-minded construction safety professionals dedicated to the protection of life and property in the construction industry. Our efforts are directed towards, but not limited to: sharing safety information for our mutual benefit, fostering safety awareness, standardizing safety practices, encouraging cooperation and open communications, providing a resource of knowledge, experience and information and assisting contractors with implementing and maintaining safe work practices.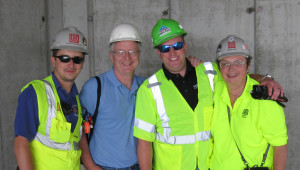 The strength of our organization rests on the commitment of our members who attend meetings regularly and participate in the life of the council by serving on committees and attending events. We discuss worksite safety issues and safety events. Our primary goal is to further construction safety in the Mid-Atlantic Region.
Our membership is divided into voting and non-voting categories. Voting members include charter members, organizational members (individuals who is sponsored by a company or organization) and individual members (persons actively engaged in the construction industry such as a consultants). Non voting membership is restricted to Associate Membership (persons not actively engaged in construction safety or sponsored by a company or organization, but interested in construction safety). Dues are paid annually in September or upon approval of a candidate's membership application.
The Executive Committee is the governing body and is responsible for the management of the council. At our monthly lunch meetings, we receive a report from the Executive Committee, discuss recent OSHA activity and safety incidents and discuss a designated topic. We may spend several months on a specific topic or individual standards such as fall protection and scaffolding. Our lunch time speakers are often dynamic and informative.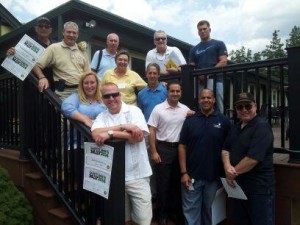 Additionally, we have developed relationships with contractor organizations such as the American Subcontractors Association of Delaware Valley and the Interior Finish Contractors Association to provide safety training for the subcontracting community.
We are also seeking cooperative relationships with contractors associations such as Architectural Glass and Metal Association, Mechanical Contractors Association, National Electrical Contractors Association and Sheet Metal Contractors Association. We are happy to include the Safety Coordinator for the International Brotherhood of Electrical Workers (IBEW) Local #98 among our prominent members.
MACSC Executive Council
President – Dennis Dougherty, Med-Tex Services
Vice-President – Michele Paxton, Allan Briteway Electrical Contractors, Inc.
Secretary – John Schellenberg, Keating Building Corp.
Treasurer – Kim Esposito, HSC Builders & Construction Managers
Immediate Past President, Frank Baxter, Skanska USA Building Inc.
President Emeritus – Dona File, L.F. Driscoll Co.
MACSC Advisors
Bill Burke, Madison Risk Group
Jeff Howell, Howell Safety Training & Consulting Group LLC

Pat Merk, Finishing Trades institute
Jennifer Pilgrim, Skanska USA Building Inc.
Bill Reis, Belcher Roofing
Jim Ryan, Intech Construction, Inc.
Andy Scutti, Dale Construction Co., Inc.
Courtney Wirth, Morgan Lewis
The MACSC consists of Construction Safety Specialists Representing: Construction Managers, General Contractors, Subcontractors, Insurance Companies, Insurance Brokers, Health Care, Union Representatives, Consultants, Construction Association Representatives and Others.